Drive The Car You Want!
With The Service You Deserve!
Mission Statement
Marx Auto Center Strives to earn your trust and loyalty by providing high quality vehicles and professional repair services.
Our goal is to establish a sense of value, a feeling of friendliness, and confidence in a job well done.


Meet the owners
For over 25 years Marc & Paula have been working together to service the New Bedford and Dartmouth community with an honest and trustworthy reputation. We believe in delivering old fashioned customer service, giving back to the community, and keeping our team trained and up to date with the latest technology.
Marc & Paula Rego - Co-owners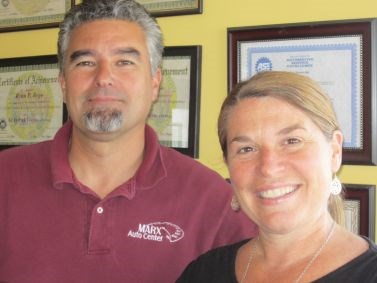 Ryan Rego
Lead Technician
Ryan is excellent with diagnostics, great with our customers, and keeps the shop running smoothly. He's been working as a technician since 2008. His credentials include graduating Universal Technical Institute, ASE (Automotive Service Excellence) Certified in engine repair, brakes, steering & suspension. In 2017, he completed AIM Front Line Supervisor Training. In his spare time he enjoys riding motorcycles, craft beer, and customizing Audi's, Honda's, and more.
Melissa Savisky
Service Advisor
Melissa's smiling face will greet you at the front desk ready to solve your automotive problems. She has been advising our customers since 2013 and takes great pride in making sure she explains any technical information in a way that is easy to understand. She grew up in Milford, CT and graduated with honors from UConn with a Bachelor of Fine Arts concentrating in photography. Her hobbies are photography, baking, and classic cars. Fun Fact: Her nickname is Skoobah and she owns a 1989 Pontiac Firebird.
Dino Defreitas
Technician
Dino is hardworking, honest, and dependable. In addition to being a technician for customer's cars, he is responsible for reconditioning our used cars to get them ready for sale. He goes through a vigorous check list to make sure everything is in proper working order. He's been working in this field since 2005 and is a graduate of MTTI. Dino is passionate about brakes and in his spare time he enjoys old cars, building models, collecting non-sports cards and coins.
Jim Merrill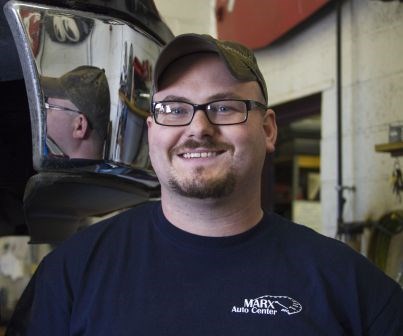 Technician
Born in Marshfield, MA Jim has been in the automotive field since 2010. He attended Benjamin Franklin Institute Of Technology, Boston. Jim is committed to his trade and is mastering his craft by keeping up with his training. In his spare time he enjoys playing guitar and writing music.
Bert Rego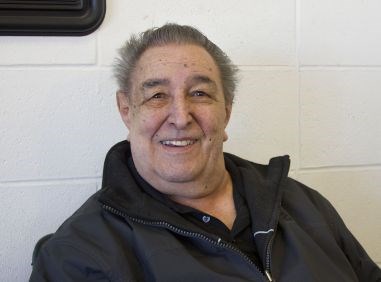 Infrastructure
Most days you'll find Bert here sharing his stories about growing up in the Azores, coming to the states and working his way up to Vice President of Frionor, and his passion for old Mercedes. Since his retirement in 2004, he enjoys spending most days at the shop providing courtesy rides, offering advice on automotive air condition systems, and playing cribbage with the many friends and customers who stop by.